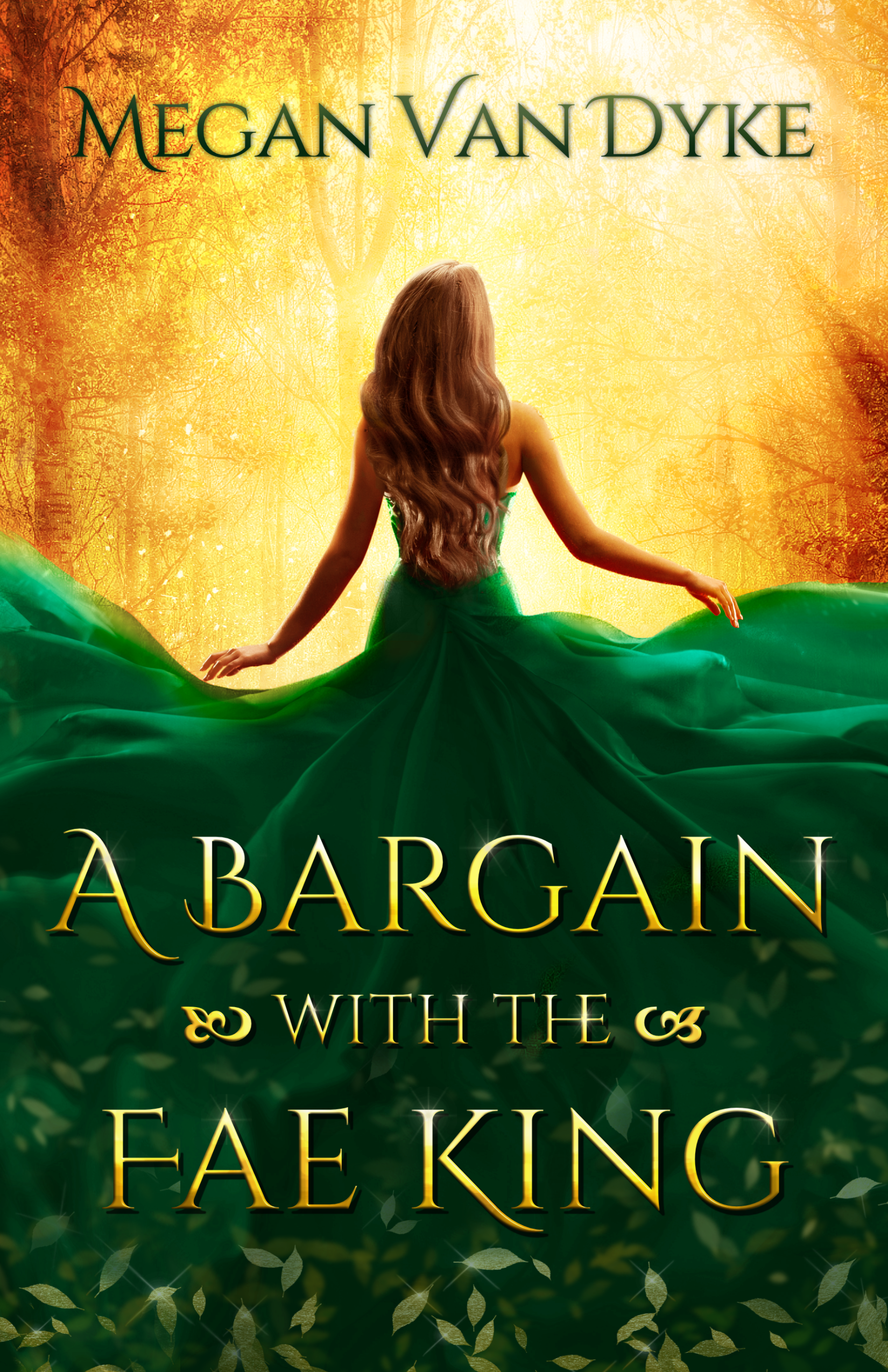 Release Date: May 3, 2022
Formats: e-book, paperback
Genre: Fantasy Romance
Age Group: Adults
Publisher: Portal World Publishing
Purchase:
Amazon
Barnes & Noble
Apple Books
Kobo
Other Retailers
Add A Bargain with the Fae King on…
Goodreads
Summary:
For Lia Ashmore, the only thing keeping her grief and guilt in check after an accident nearly killed her little sister, May, are her recurring dreams of Riven, a shadowed man who's become her confidant, a pleasant escape from the pain of reality.
When May is taken by animalistic dark Fae, Lia journeys to Faery, desperate to save her sister. There, she comes face to face with three shocking truths: Riven is real, he's not human, and in fact, he's the King of the Forest Fae. They strike a bargain. He'll help her save May in exchange for what he wants: Lia as his consort.
But saving her sister is not as easy as either expected, and a failed rescue attempt reignites an age-old conflict between Fae courts. As her relationship with Riven blossoms, Lia becomes increasingly entangled in bitter rivalries and political power plays.
In a world where no one can lie but everyone has secrets, Lia will have to decide who to trust. The choice alone could cost her heart, but the wrong one may demand her life—and her sister's.
Content Warnings:
Car accident (off-page, remembered), drinking, kidnapping, mature language, nudity, sex (explicit), and violence.