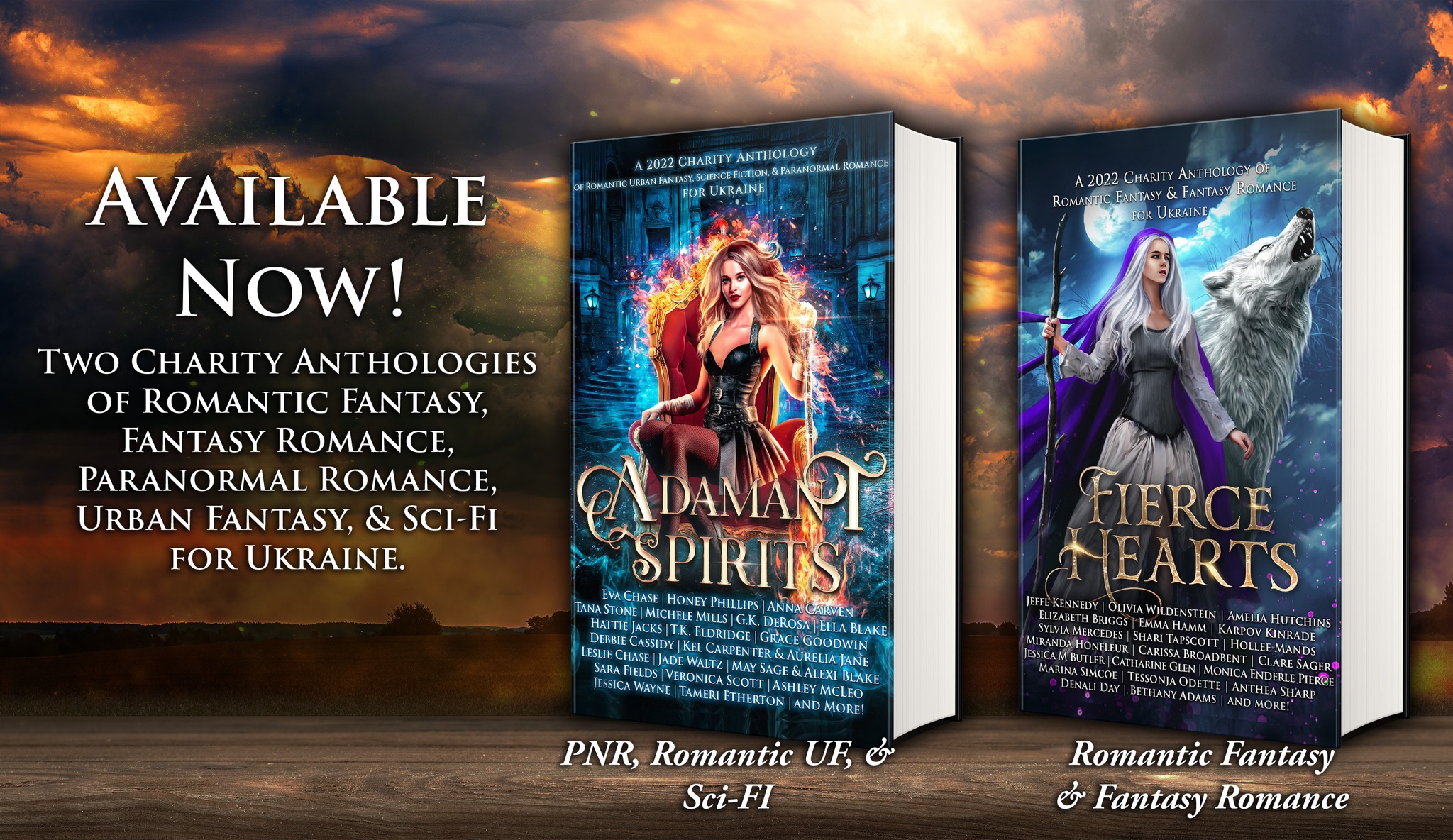 The Romantic Fantasy Shelf and over 80 different authors (yeah, you read that right), have to come together to create two fabulous anthologies, 100% of the profits of which will go to support relief for Ukrainian refugees!
Both collections include short stories, first chapter previews, novellas, and even a few full novels! Authors range from NYT and USA Today Bestsellers to newer voices like myself.
What's the difference between the two? Fierce Hearts includes fantasy romance and romantic fantasy. Adamant Spirits focuses on urban fantasy, paranormal romance, and sci-fi.
I am absolutely honored to have my novelette, A Gift for a Fae Warrior, included in Fierce Hearts! This story is a prequel to A Bargain with the Fae King, and is set approximately six months prior to that book. A Gift for a Fae Warrior was previously included in the ebook of This Wicked Darkness (and is still available in the paperback version).
A Gift for a Fae Warrior
Aine's Day should be a time for celebration with family. But when the Unseelie dark fae launch a surprise attack, Galen will have to forego the festivities and fight to protect the Court of the Forest and the woman he loves.
Buy your e-book copy today:
Paperback and hardback versions of these anthologies will be available soon!