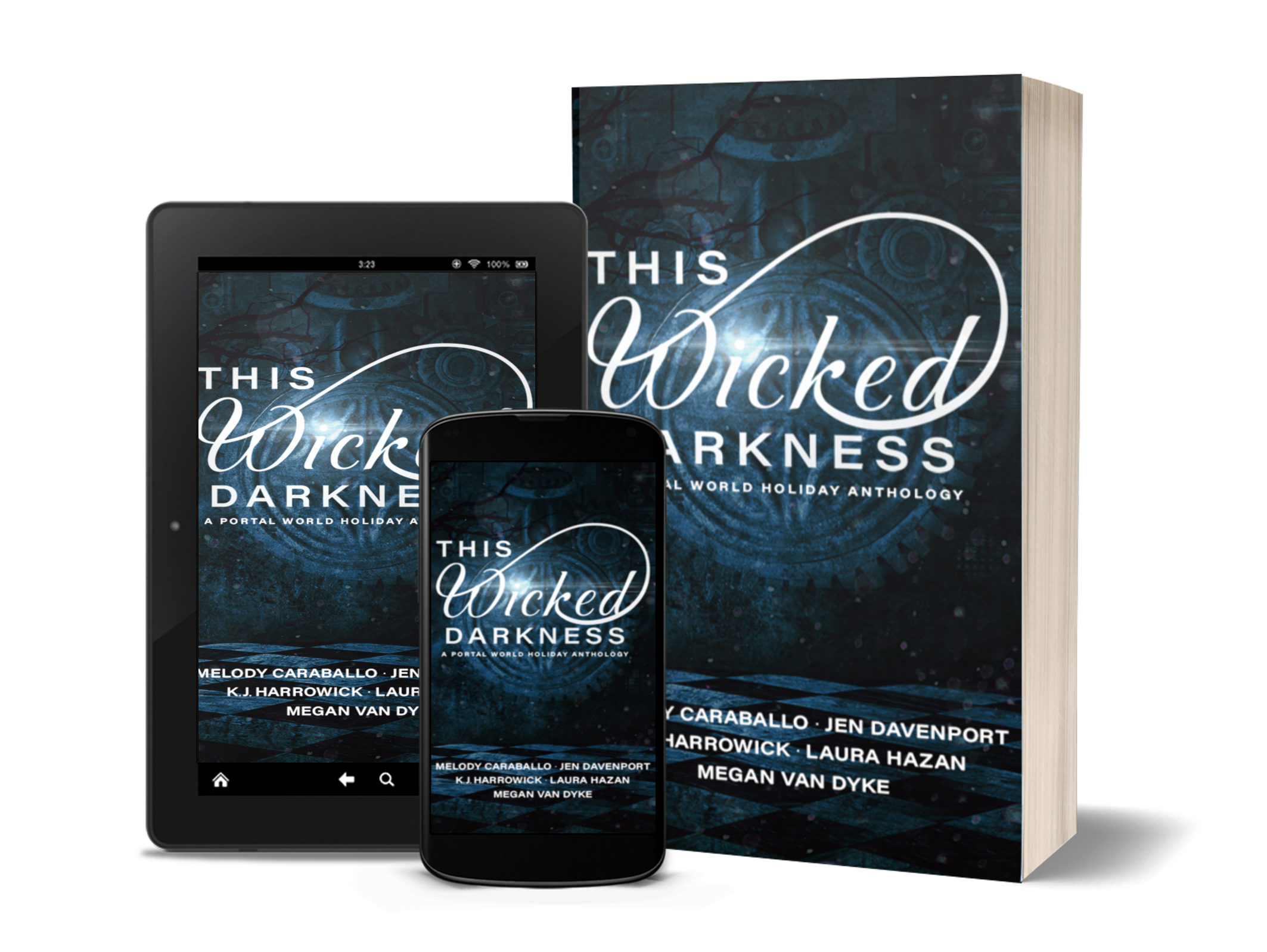 This Wicked Darkness, an anthology of dark holiday tales from Portal World Publishing, is now available! Woohoo!
Within this collection you can find five short stories from five different Portal World authors. This book includes a prequel novelette in my fae series titled A Gift for a Fae Warrior. It is set approximately 6 months prior to my upcoming novel, A Bargain with the Fae King, and should be a great introduce to some of the key characters in that book, and the world of Faery in general.
Grab your copy now in ebook or paperback on Amazon, or read for free as part of their Kindle Unlimited program.
If you decide to grab this anthology, we'd love to hear your thoughts! Please consider leaving a review on Amazon, Goodreads, Indie Story Geek, and/or Bookbub.
Summary:
Pick your portal to a holiday tale edged with danger:
Murder Mystery at the Symphony
Maestro Anna is the number one suspect in a murder case, but having a dangerous side doesn't mean she killed the librarian. Now Anna must prove her innocence before she's arrested and loses her prestigious role as Symphony Conductor.
Dark Family Secrets Inside a Louisiana Coven
The spring celebration of Imbolc seems the perfect opportunity for Lorna and her husband to celebrate the news of her pregnancy. First, she must decide whether or not to tell him her greatest regret—killing his brother.
Train with Witches in the Bermuda Triangle
Penny is training to be a Royal Guard in the Bermuda Triangle. Everything was going great until Liam came along to confess his feelings for her.
A Surprise Attack on a Faery Court
Aine's Day should be a time for celebration with family. But when the Unseelie dark fae launch a surprise attack, Galen will have to forego the festivities and fight to protect the Court of the Forest and the woman he loves.
Escape a Stolen Moon to Flee to the Stars
Jàden's on the run from Enforcers with only one shot to flee to the stars with the man she loves. But between the surface of the moon and starship Hàlon lies a predator on the hunt.