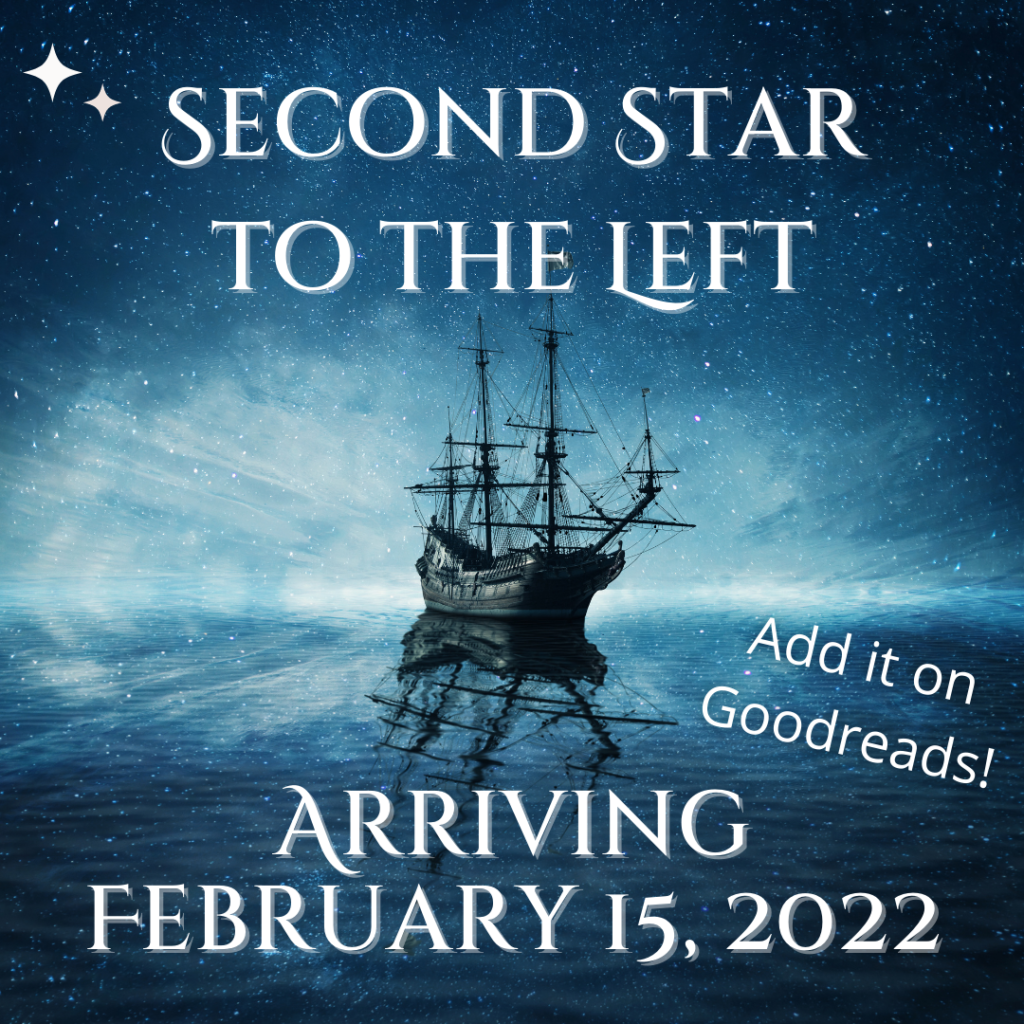 My debut fantasy romance, Second Star to the Left, arrives 6 months from now on February 15, 2022!
I honestly can't wait for this book baby to be out in the world. It's going to be the perfect respite from winter and a steamy addition to your Valentine's week. If you're excited about SSTTL, please mark it as "Want to Read" on Goodreads.
Want to be the first in the know on all the SSTTL updates, including teasers, character images, pre-order swag, and more? Join my newsletter!
Not familiar with Second Star to the Left or need a refresher? Here's the blurb:
Banished for doing the unthinkable, selling the hottest drug in Neverland—pixie dust, Tinker Bell wants absolution. Determined to find a way home, Tink doesn't hesitate to follow the one lead she has, even if that means seducing a filthy pirate to steal precious gems out from under his…hook.
Captain Hook believes he's found a real treasure in Tink. That is, until he recovers from her pixie dust laced kiss with a curse that turns the seas against him. With his ship and reputation at the mercy of raging storms, he tracks down the little minx and demands she remove the curse. Too bad she can't.
However, the mermaid queen has a solution to both of their problems…if Tink and Hook will work together to retrieve a magical item for her.
As they venture to the mysterious Shrouded Isles to find the priceless treasure, their shared nemesis closes in, and his wrath is nothing compared to the realization that achieving their goal may mean losing one another for good.