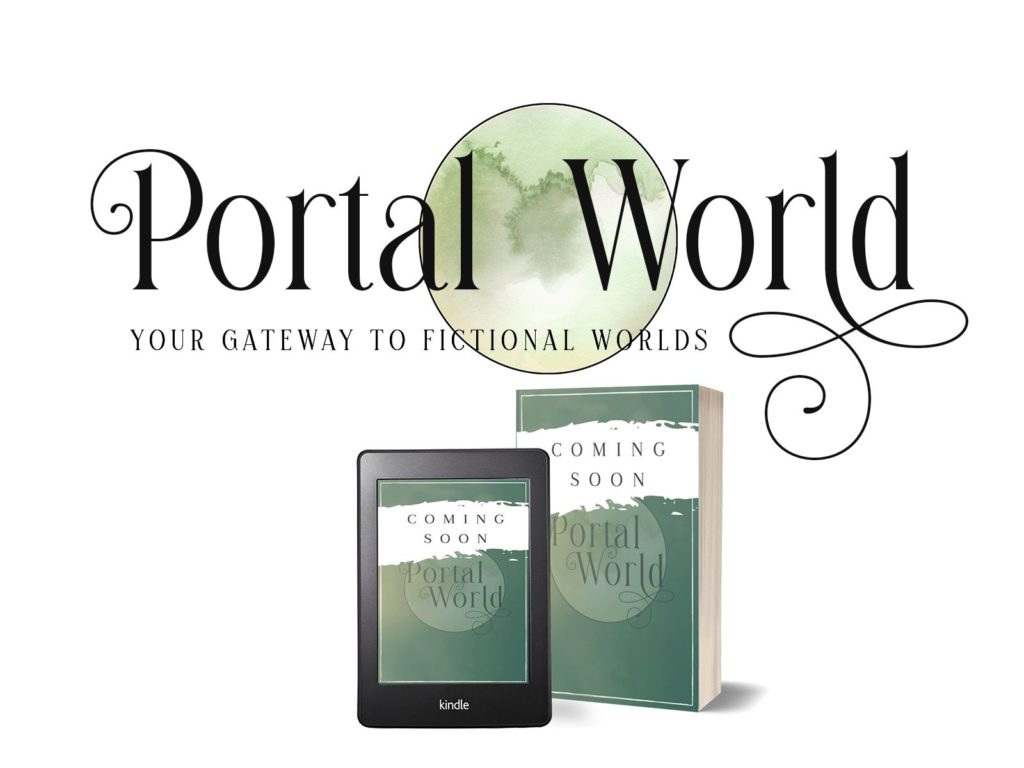 I've been working with some of my dear writer friends and critique partners to finalize and launch something that we've been working on for quite a while: Portal World Publishing (PWP), your gateway to quality genre fiction! We're combing our talents to bring you exciting stories whether you're looking for a new perspective on earth, a journey to the far reaches of the galaxy, or an adventure in a fantastical new world.
Does this mean even more stories coming from me? You bet it does! Though you'll have to wait a little bit for mine as the first won't release until after Second Star to the Left.
However, we've got plenty of awesome stories heading your way to tide you over until then.
Our first two titles are launching this fall with K. J. Harrowick's sexy science fantasy, BLOODFLOWER, and Melody Carabello's paranormal romance, UNHINGED WITCH. I've included a little teaser for each below, along with details on where you can pre-order these awesome stories.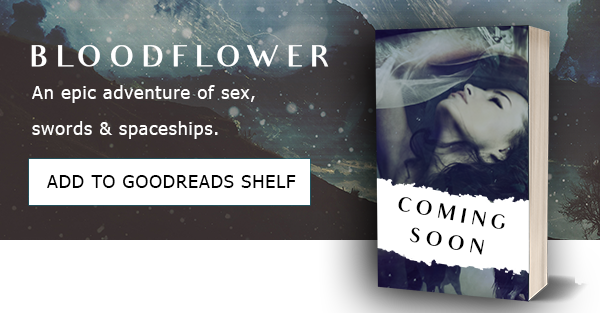 Bloodflower
Born into a world of futuristic technology, ecologist Jàden Ravenscraft wields starship fuel like magic but she's losing control of her power. Marked as a dangerous weapon, she's trapped in hypersleep for 4000 years and wakes in the backwoods of a terraformed moon. Now she's determined to find her reincarnated lover and escape back to the stars before her captor discovers she's no longer asleep.
Because one life is not the end.
The man she loves has lived more than twenty lives without her, and Jàden's alone in a world of swords and sorcery. When exiled prison guard Captain Jon Ayers shields her from an attack, Jàden seizes the chance for safety and human connection. Using her magic, she ties her energy to Jon, forging a bond to keep him close to her side.
But Jon is hunted by mercenaries for the pendant he carries, a key to the gateway between worlds, and their bond stirs a desire neither can ignore. When the jackass who trapped her in the future ambushes them at sea, Jàden will be faced with the hardest choice of her life between Jon and her reincarnated ex. Saving one lover will destroy the other, and the wrong choice will land her in chains she can never escape.
Pre-order on Amazon, Barnes & Noble, Apple, or Kobo, and don't forget to add Bloodflower to your Goodreads shelf.
Unhinged Witch
Harmony doesn't want to believe she's a witch, but the talking cat isn't helping. Neither is the mysterious woman who keeps popping up at the most inconvenient times. Former foster kid and track star, Harmony has one way of solving problems—run.
But out-of-control magic is impossible to run from.
Harmony hides her powers from her skeptic boyfriend, Caden, determined to keep one part of her life normal and stay with the one person who has ever loved her. But the more she tries to keep her life balanced, the more she becomes unhinged.
That balance crumbles when the mysterious woman, leader of a rogue coven, reveals Harmony is a witch of Arlynn, a land hidden in the Bermuda Triangle. The King of Arlynn is killing witches who disagree with his rule. Harmony has the only magic capable of stopping him. Now Harmony must choose: run like she always has to preserve her life with Caden or embrace her mysterious powers and fight for her homeland.
Pre-order on Amazon, Barnes & Noble, Apple, or Kobo.